professional House Cleaning Services In McHenry County
Get Back To Doing The Things You Love!
spend more time doing what you love!
Enjoy a Clean Home without lifting a finger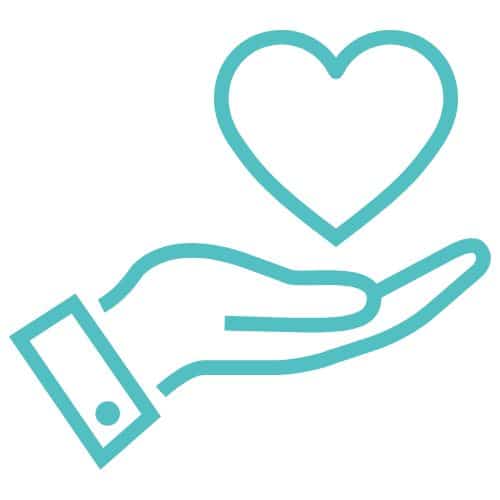 Spend More Time With People You Love
Relax A Little & Experience More Free Time
Home Cleaning Services Trusted for Generations In McHenry County
We are a local, family-owned, second-generation cleaning service with over 30 years of specializing in cleaning homes in McHenry County.
We want to provide you with high-quality cleaning services so you can start spending your time doing the things you enjoy with the people you love.
Reach out today. We would love to answer all of your questions and provide you with a free quote.
- Erik Brady, Owner Of Abby Cleaning Services
House Cleaning Services Designed To
With over 30 years of experience, we can guarantee a meticulously clean and healthy home.
Abby Cleaning Service is a 5-star rated company providing professional cleaning services you can rely on.
Recurring Maid Services
Choose from weekly, bi-weekly, or monthly recurring maid services for a beautifully clean house without lifting a finger!
Deep House Cleaning
We offer a deep cleaning service to get your home fresh and clean. Our deep cleaning pros know how to make a house sparkle!
Move-In/Out Cleaning
Let our professional team handle the cleaning so you can focus on planning, packing, and other preparation for your move.
Office Cleaning Service
Keep your workspace clean and sanitized on a regular basis with our high-quality professional office cleaning services. 
Our Clients
Our Service & Quality
A House Cleaning Company you Can trust Completely!
At Abby Cleaning Service, we strive for 100% customer satisfaction with every cleaning job we take on. From your very first phone call with us to the final inspection after we are finished cleaning, our team will always treat you and your home with the utmost care and respect.
Each member of our team is fully vetted, and background checked prior to hiring.

We provide expert level training to each member of our cleaning staff.

Abby Cleaning Service is licensed, bonded and fully insured.
Our dependable team of professional cleaners has the experience, professional training, and special equipment to clean your home or office effectively and efficiently. We hope you will reach out. We're here to help!
"*" indicates required fields
because You Deserve The Best!
Eco-Friendly & Effective Cleaning
We recommend our non-toxic and effective, tried-and-true cleaning products to ensure a happy and healthy home.
Trained Staff And Quality Care
We utilize cleaning techniques that have been developed over decades to provide consistently high-quality results.
Abby Cleaning's High Standards
We are a fully insured and bonded company. Every visit is backed by a 100% Satisfaction Guarantee.
Providing Clean Homes for Cancer Patients
Abby Cleaning is a proud partner with Cleaning for a Reason, an International non-profit that offers free home cleaning services to cancer patients. We are committed to helping our local community by offering help with house cleaning to those who need it most.
Contact us for more information about this wonderful program through Cleaning for a Reason.
Trusted House Cleaning Services Throughout McHenry County
Frequently Asked Questions About Our Cleaning Services
Home cleaning services can save you time and effort, ensuring your home is spotless and well-maintained. professional cleaning services like Abby Cleaning Service use professional cleaning equipment and products, giving you a cleaner and healthier living environment.
The frequency of cleaning depends on your needs and lifestyle. Most people opt for weekly, bi-weekly, or monthly services, but you can customize the schedule to suit your preferences. For more information go to our recurring maid services page.
Yes, our cleaning services can be customized to meet your unique needs and budget. If you only want some rooms cleaned and not others, just let the office know when you call for a quote. We can also add on services like baseboard washing, oven cleaning, and refrigerator cleaning.
It's not necessary for you to be present during the cleaning. Most homeowners provide access to their homes, and the cleaning crew can work independently. However, you can choose to be there if you prefer.
The cost will depend on the size of your home, the type of cleaning (regular or deep), and the condition of the home.
We take your safety and security seriously. We carefully screen, background check, insure, and bond our employees.
It's best to declutter your home before the cleaning team arrives. Secure any valuables or sensitive items, and communicate any specific cleaning preferences or concerns.
You can get a quote by filling out the form on this website or giving us a call at (815) 404-8282. To book, simply give us a call. We'll find a date and time that works for you to come clean your home.
Experiencing the magic of a clean house without lifting a finger is not just a daydream. In this blog post, we dive into the top 5 benefits of employing professional home cleaning services right here in Crystal Lake, IL. This isn't simply about restoring order or spotless counters—it's about reclaiming your precious time and living…
Read More

→
Give the gift of a meticulously clean home and a weekend free of house-cleaning chores!